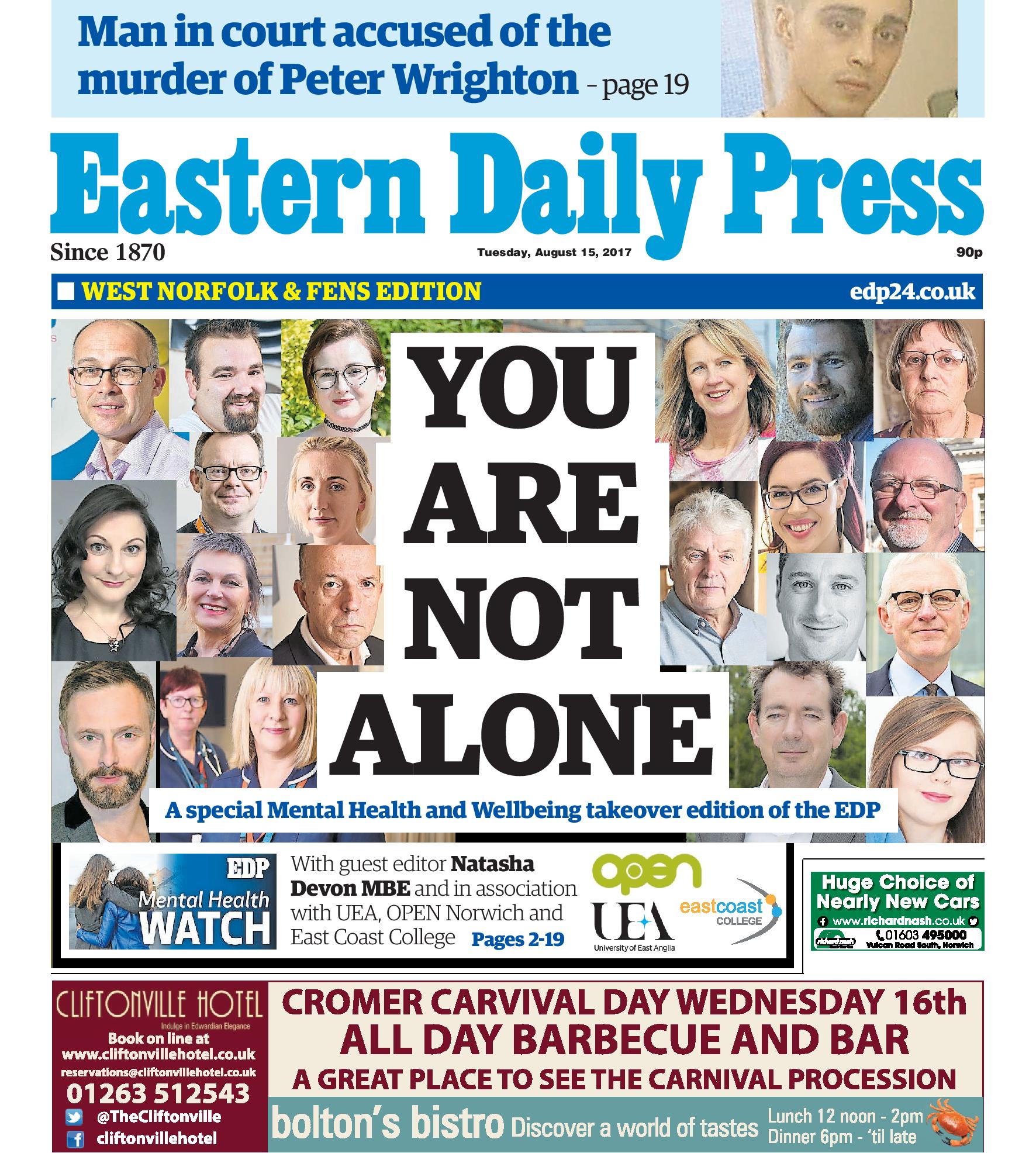 As part of our ongoing Mental Health Watch campaign, on August 15, 2017, the Eastern Daily Press was specially devoted to the issue and guest edited by leading expert Natasha Devon MBE.
Our special Mental Health and Wellbeing Takeover edition devoted its attentions to where we are currently at as a society in terms of understanding people's problems and helping them, offered practical and easy to use tips and featured a host of guest columnists.
The main theme of the project was to break the narrative which often fills the heads of those with poor mental health, by telling those across the region that you are not alone, even when it may feel like it.
To see the edition, click here or view below.